Rodney the Parrot was a very well loved yellow and blue macaw and a resident of Coton Manor Gardens (my favourite place ever since my first born daughter was a baby and the most inspiring place I know). Sadly, Rodney passed away last year. Hence my first reduction linocut's subject is Rodney and his gardens!
I have decided to use Japanese Vinyl, 15cm x 20cm block. It is the closest material to what I am used to, which is an old fashioned floor vinyl (not in production anymore!).
To get my head round the layers and colours, I have drawn my image with coloured pencils and black pen. Four colours will be more than enough! First layer will be yellow, second light blue, third dark blue and the final top layer will be black.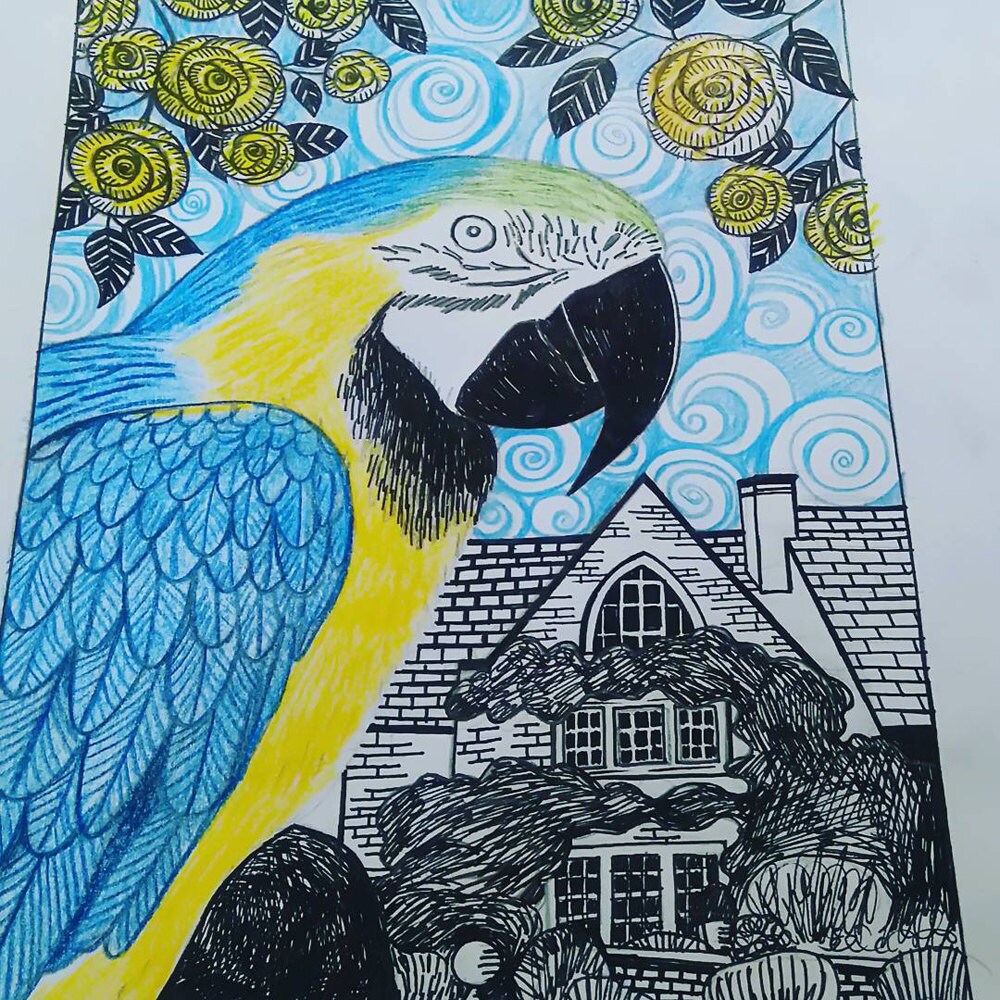 The yellow layer is ready to be printed!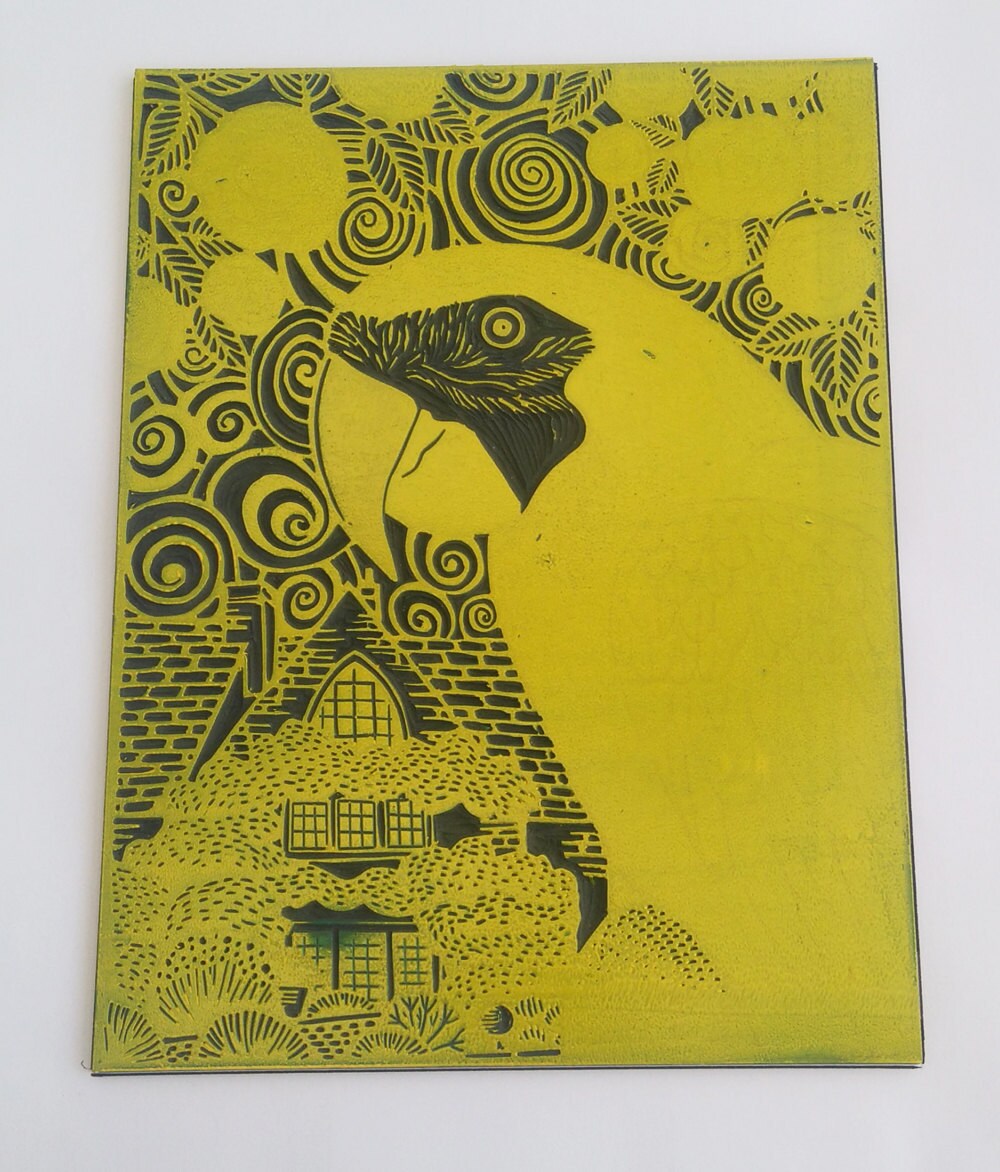 Now for the light blue...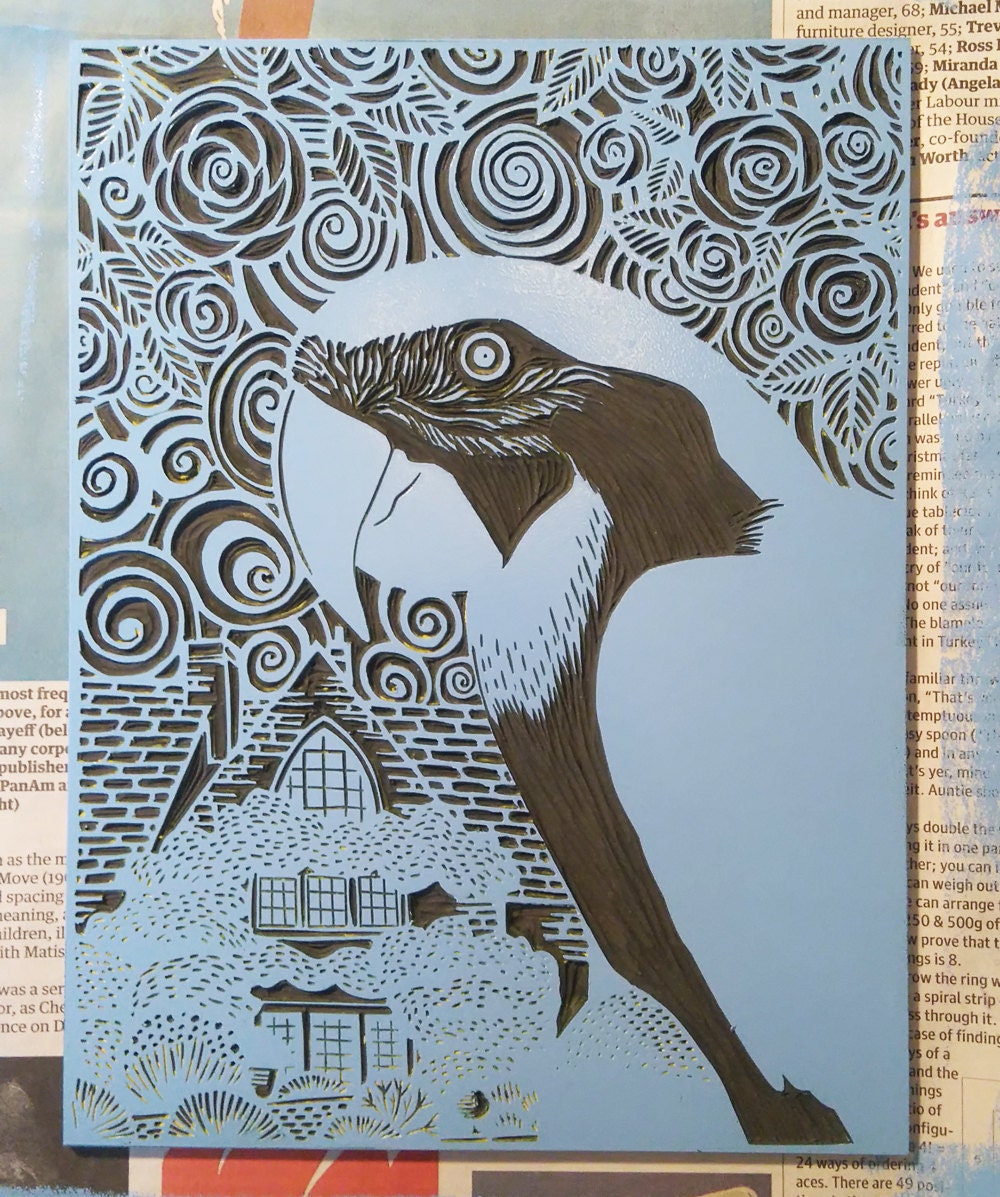 Two layers printed.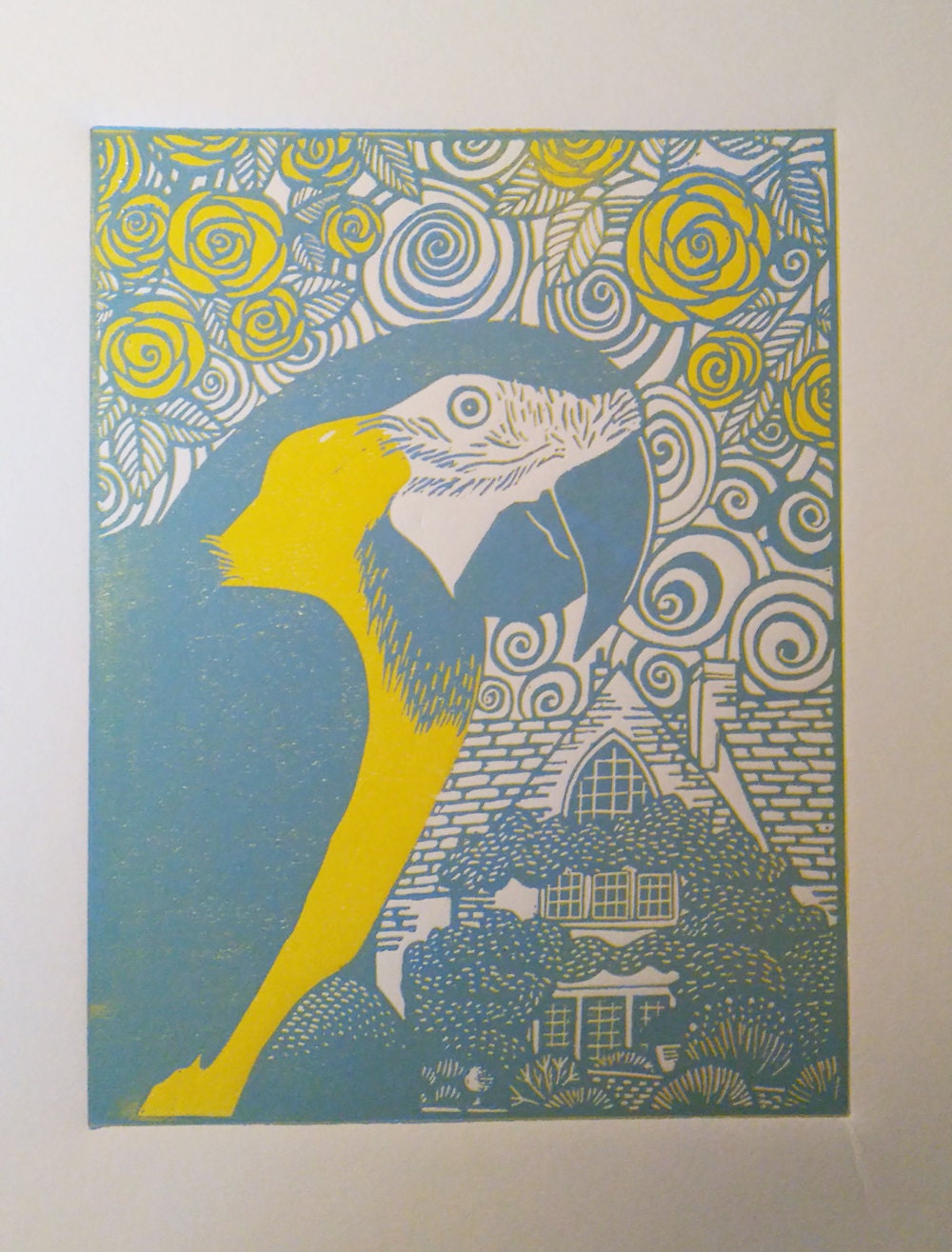 My favourite, thirds layer.... I love carving little feathers!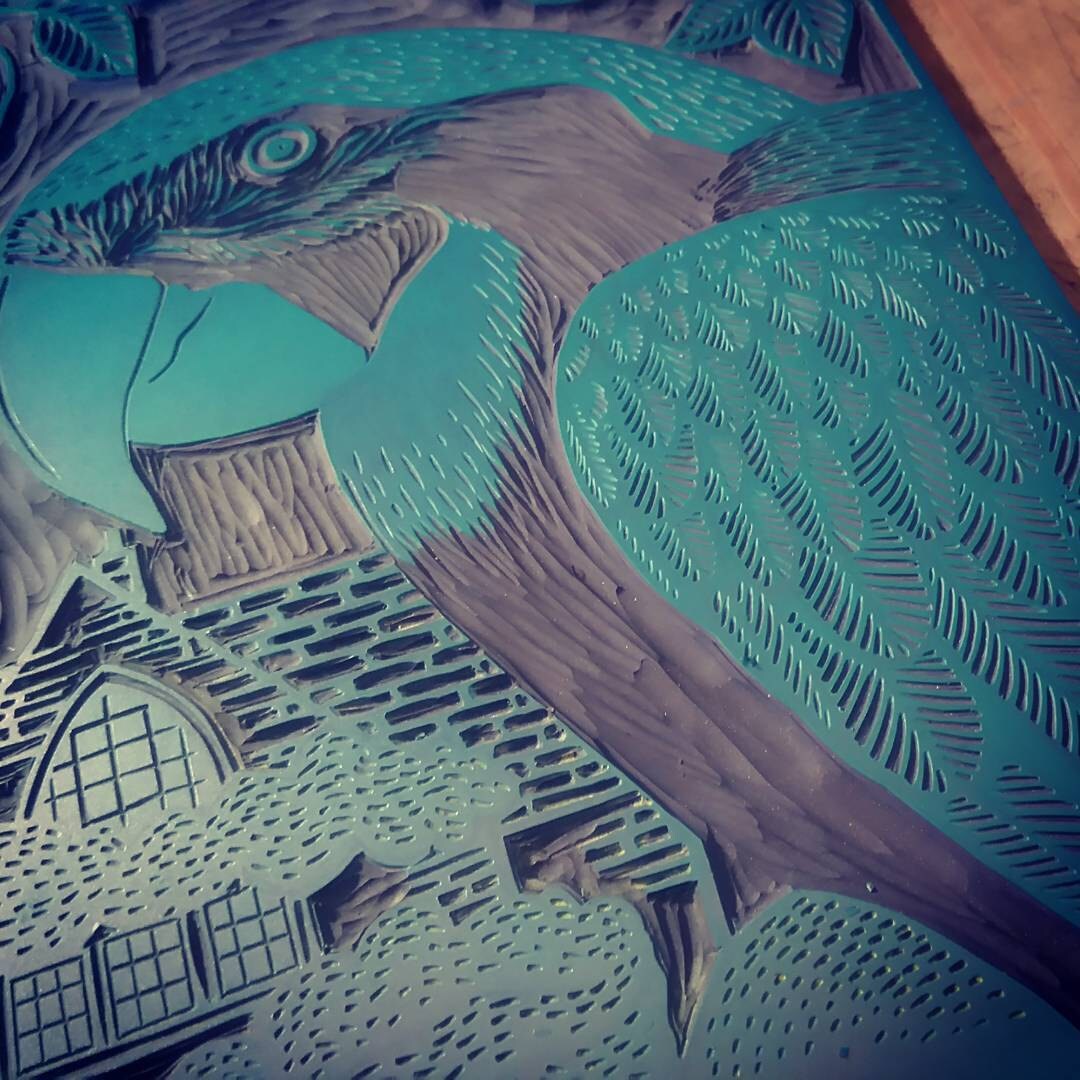 The most challenging so far is the registration (in my case very 'make it up as I go along). Next time, I will be better prepared as I have learned from my mistakes!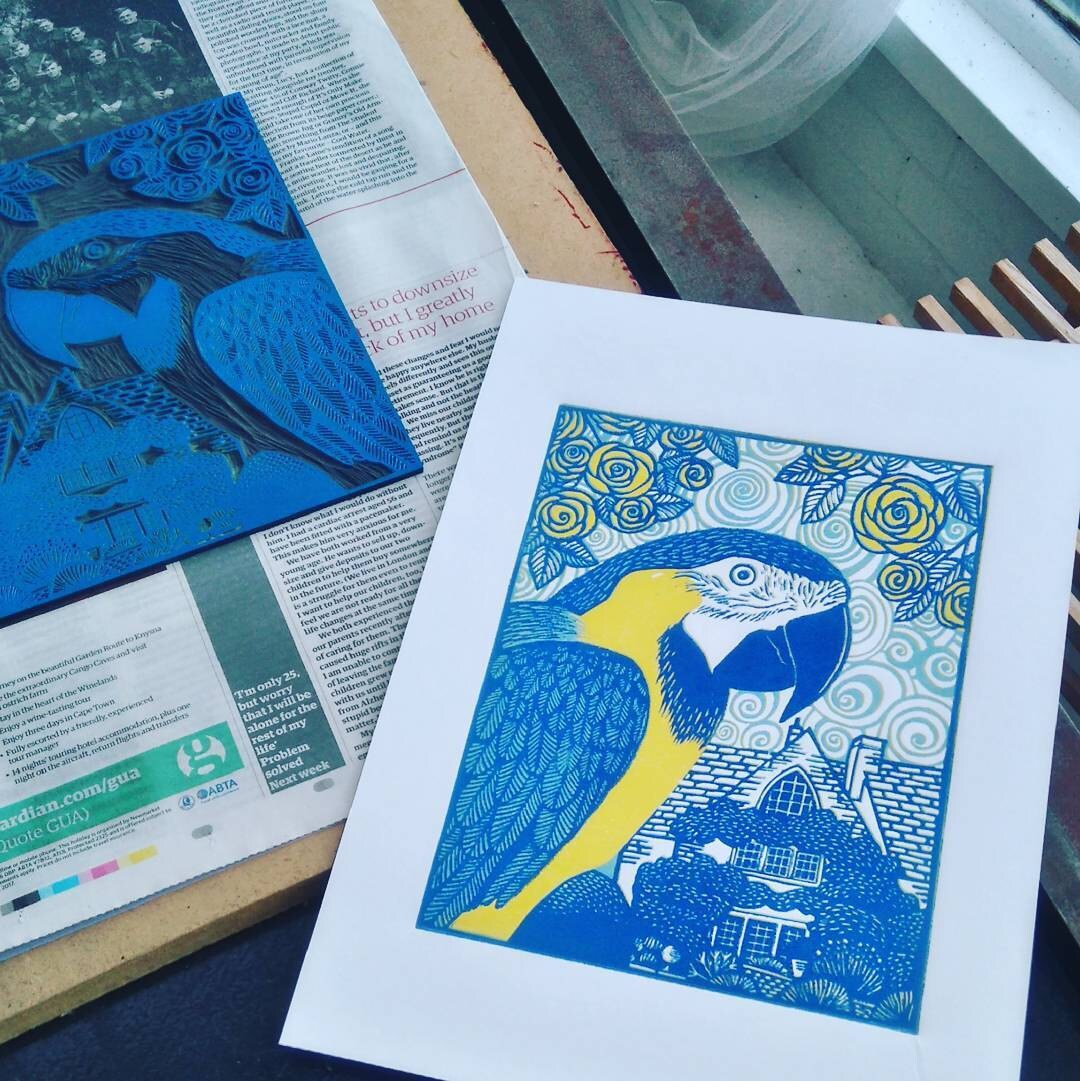 I am loving this layer a bit too much to let go of it, so I have printed this layer on 10 sheets of paper.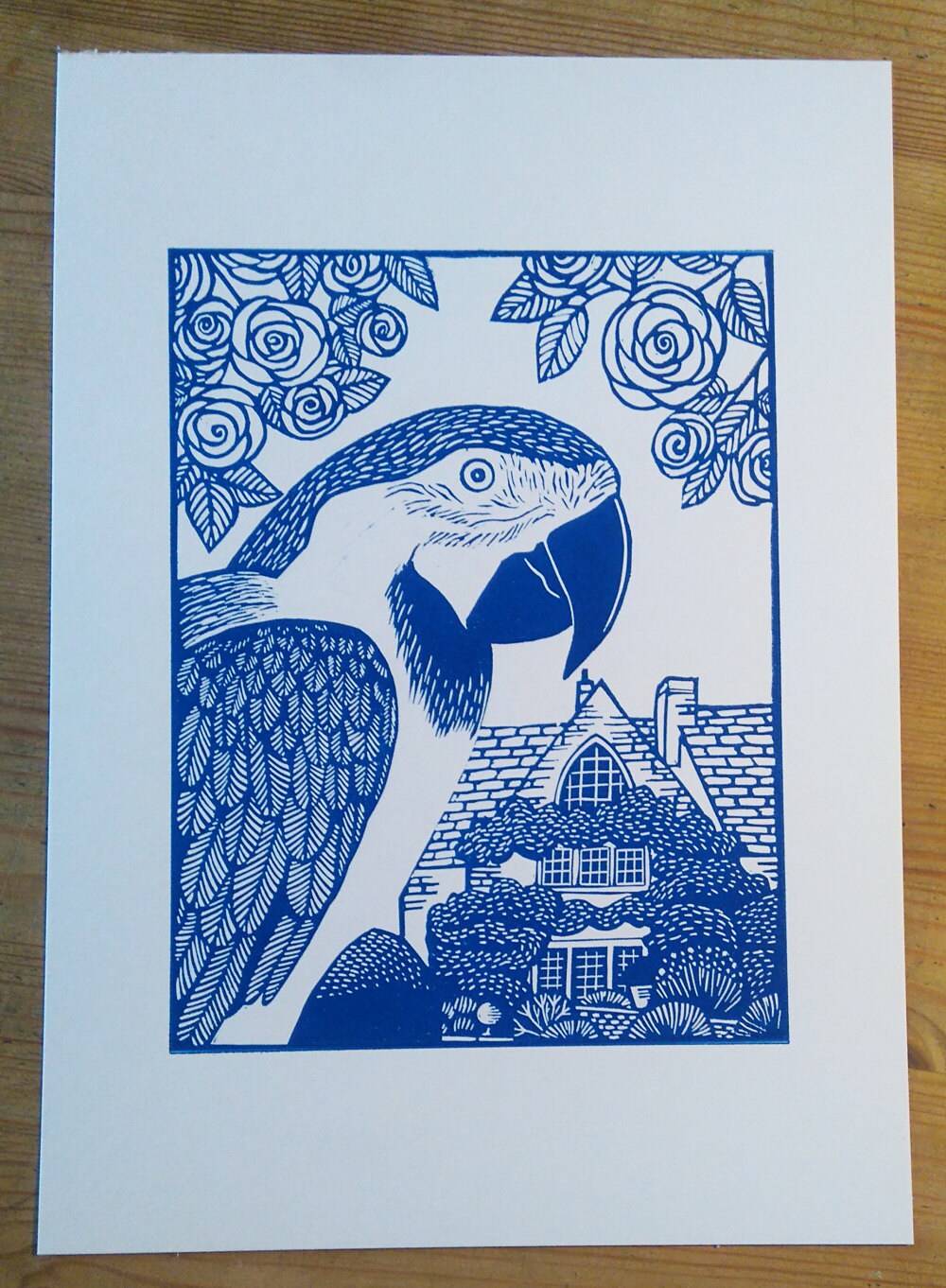 Now for the last, fourth layer. The block is ready!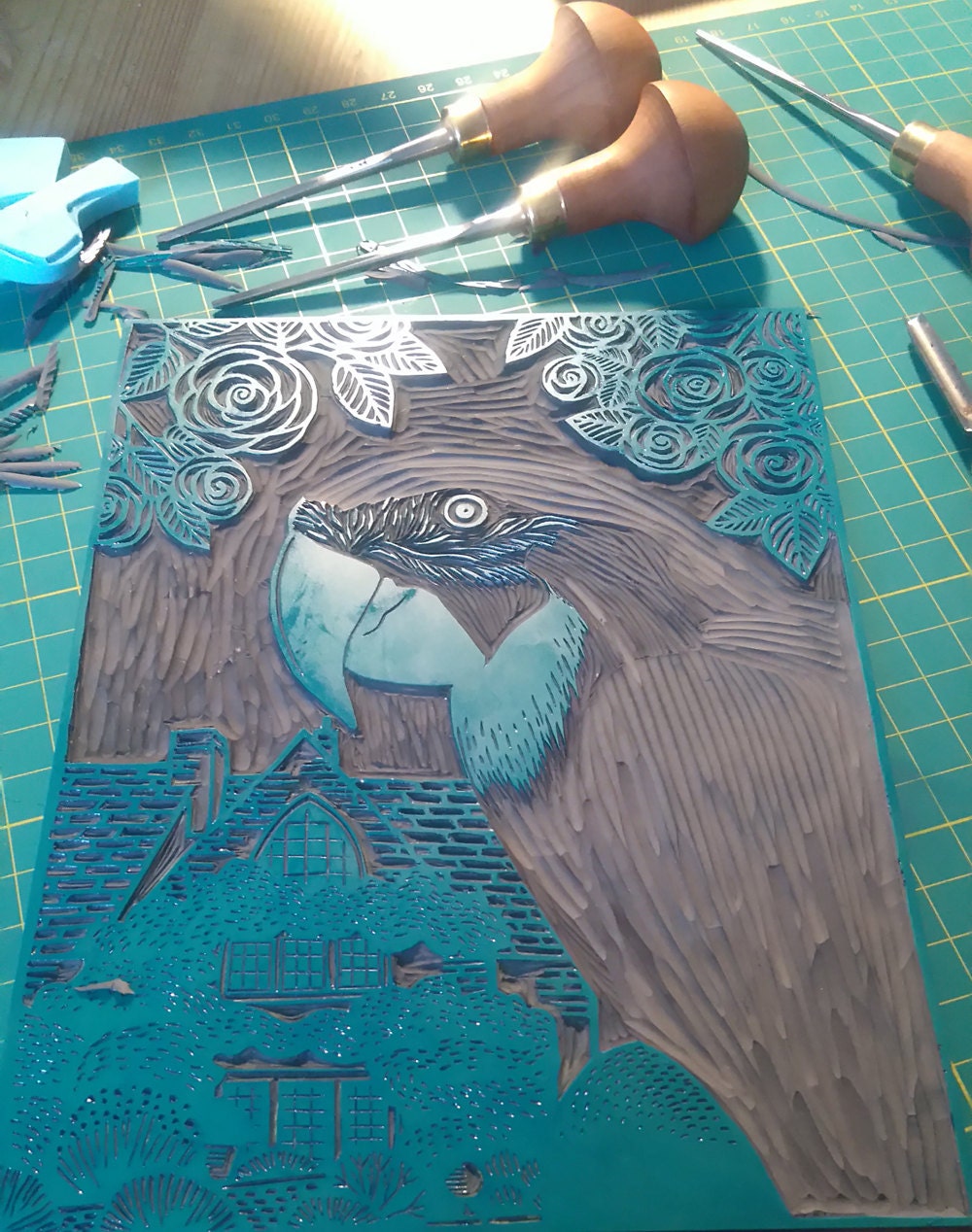 Tadaah! I think I might have an edition of 10, that is less then 50 percent success :(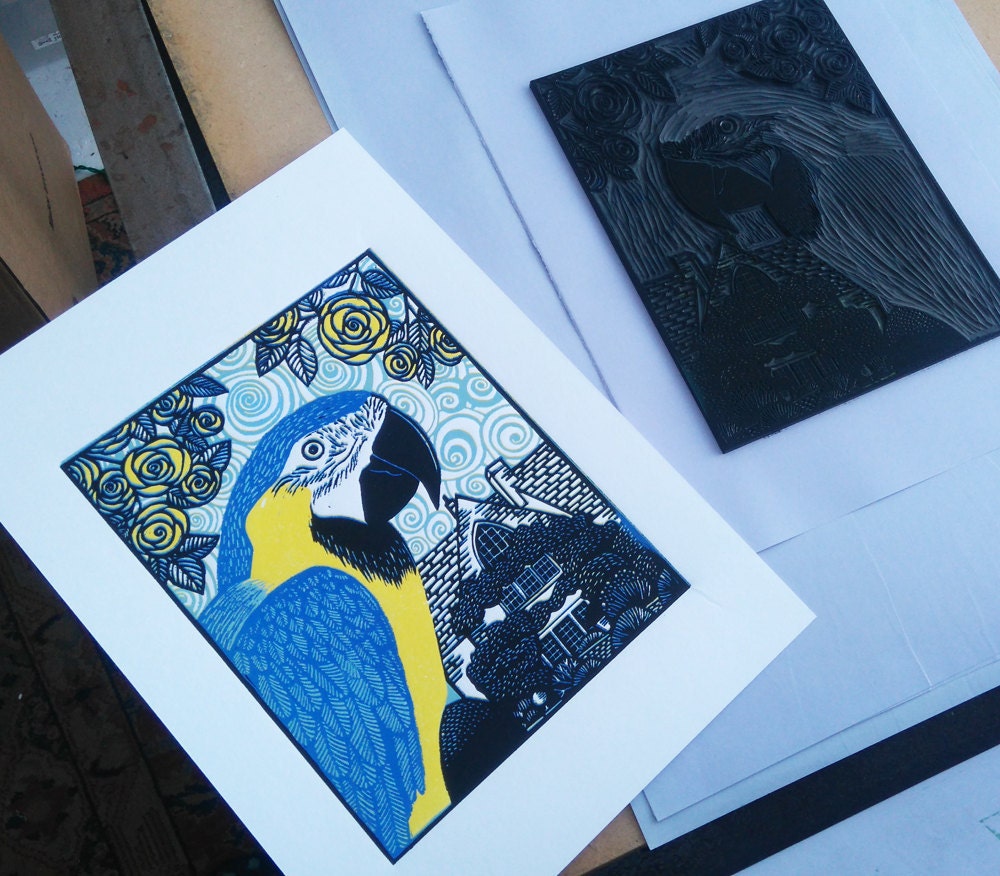 Top layer printed on top of the third layer. A new edition? I might do some hand painting later :)
Printing this, I have discovered a registration method that works well with my roller press. Greyboard of the same size of the paper I print on.... Cut out the lino block shape in the middle of it. Sit the inked block into it. Align the sheet of paper on top of it. Hey presto! No paper creasing and super easy to perfectly align the paper!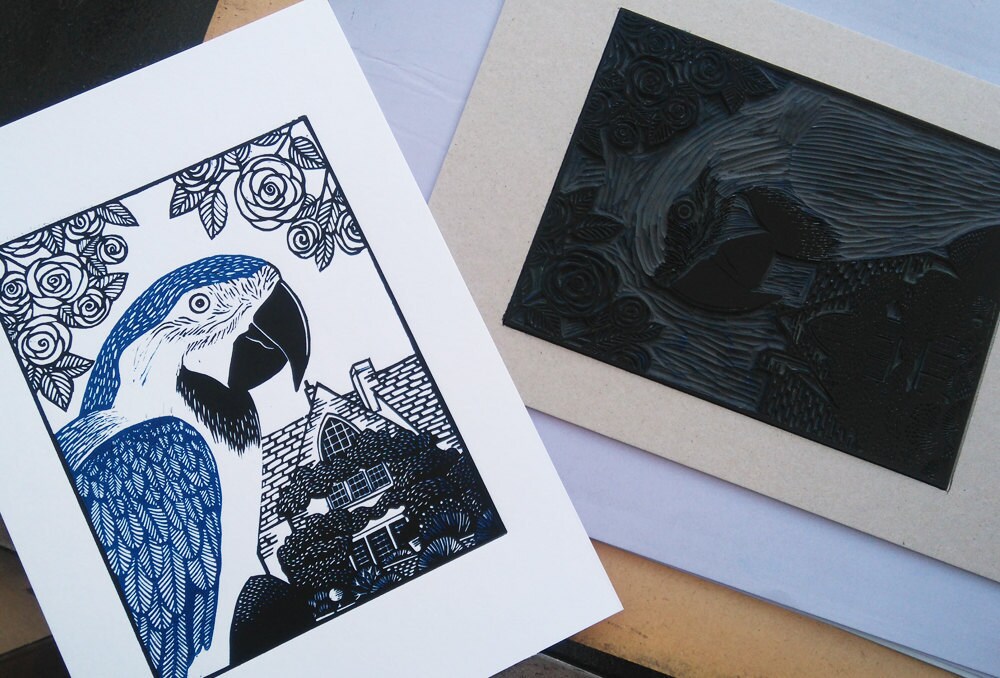 Not perfect, but highly enjoyable lesson! I am hoping to frame one print for the lovely people in Coton Manor Gardens in the spring.