I have not finished with the parrot theme! African Grey is definitely my favourite parrot. This time, I am back with my preferred method, multi block linocut.
I have used a 15cm x 20cm Japanese Vinyl block for the background layer. Aiming to print on A4 paper, I have used an A4 grey board and cut out a rectangle shape (15cm x 20cm) to fit in my block. Very simple way for registration, as you can align your A4 sheet paper with the grey board. Plus, it is the perfect thickness for the vinyl block and, if you use roller press as I do, it will not crumple the paper you print on.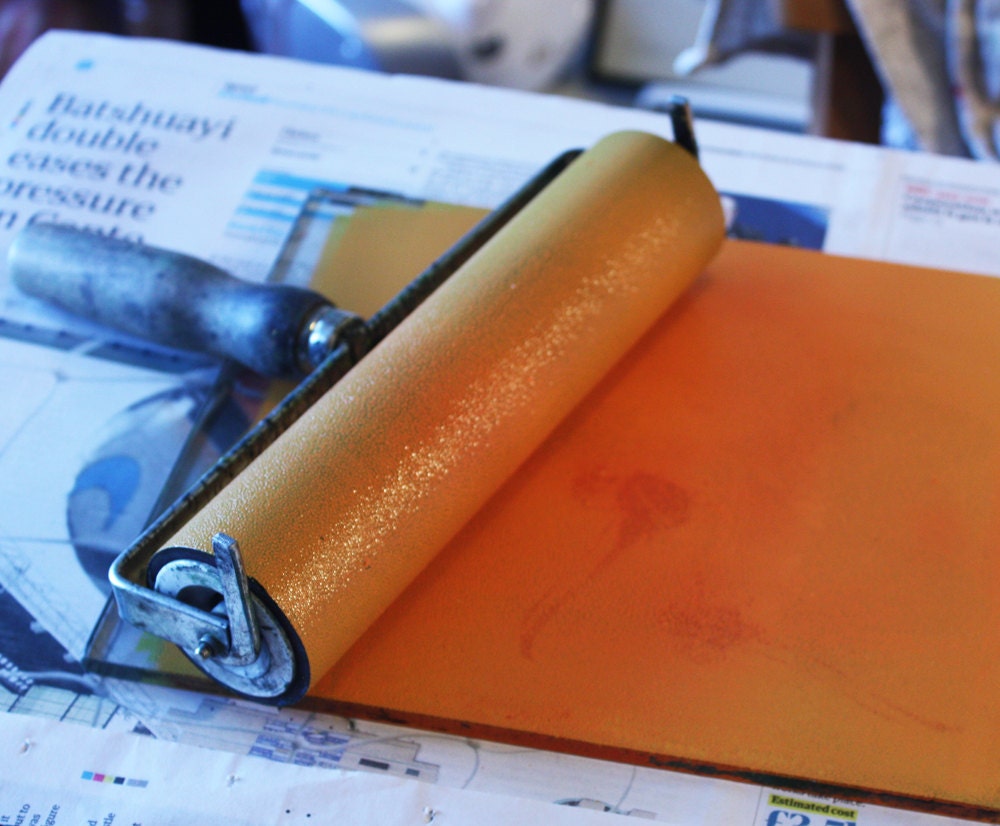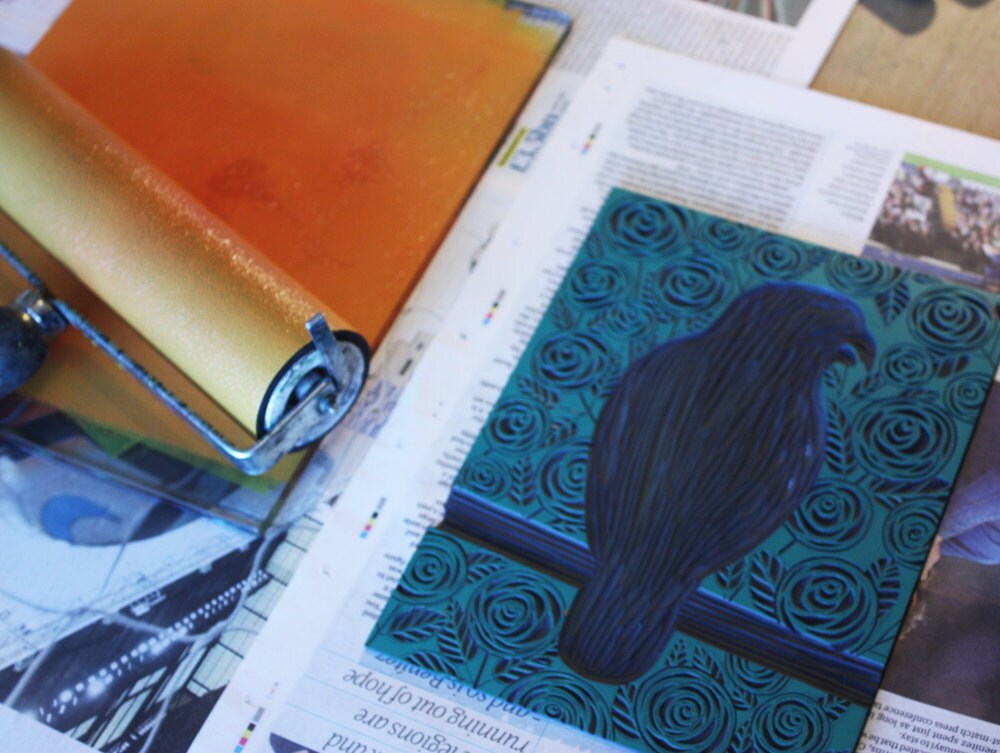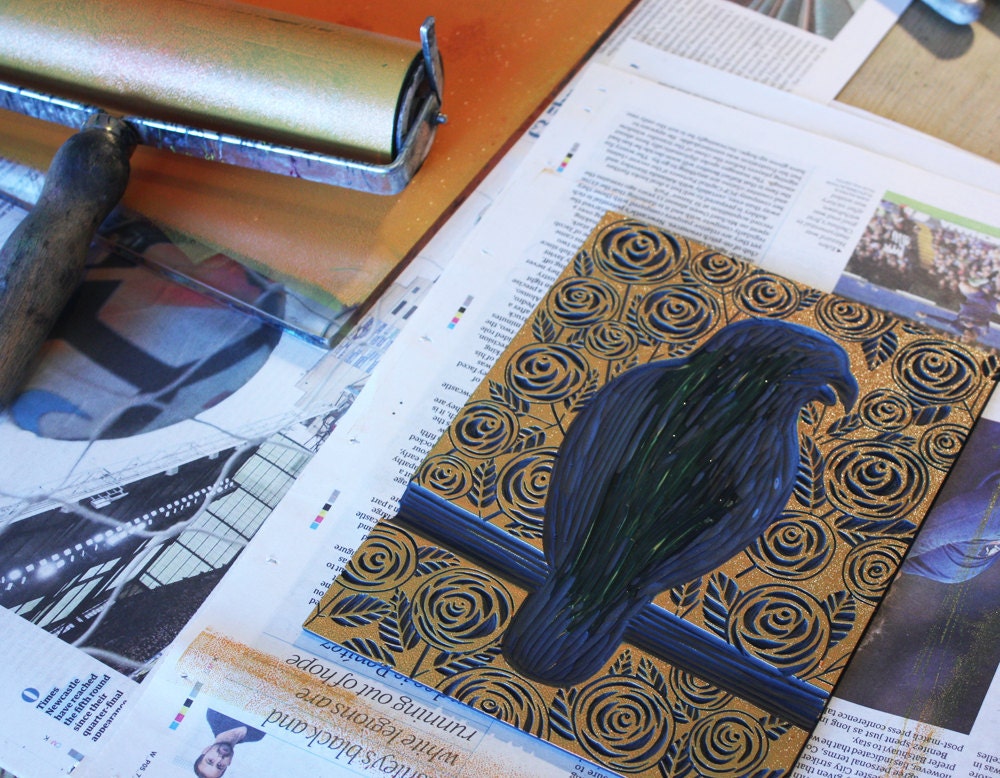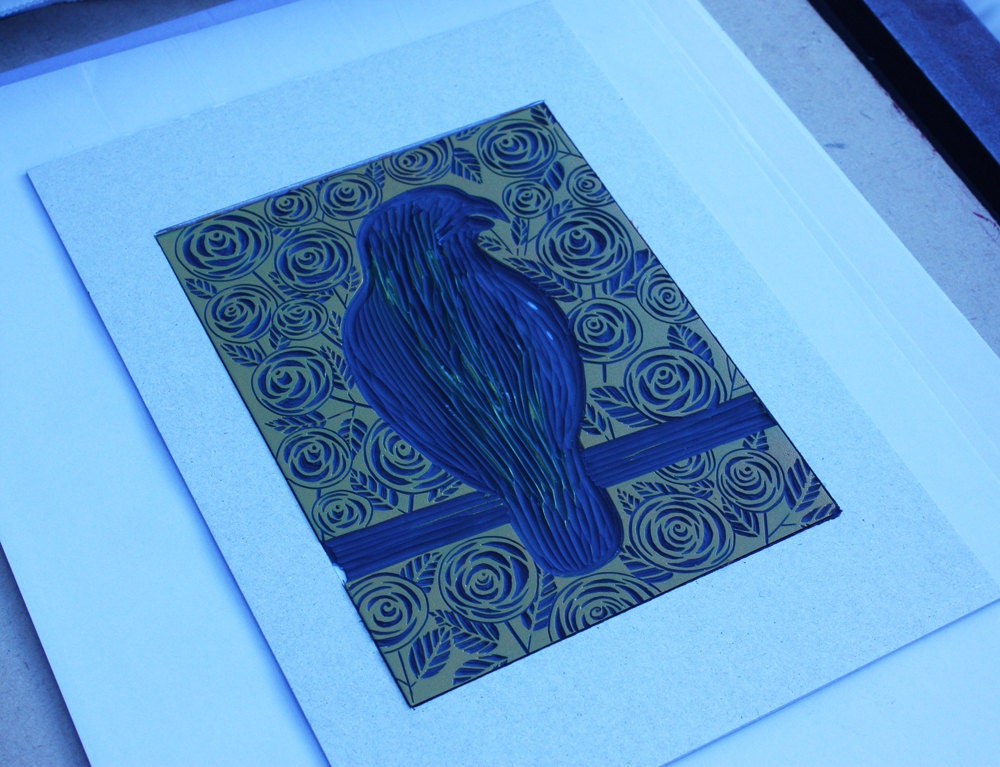 Orange is the colour I chose to contast nicely with grey (and light blue and red).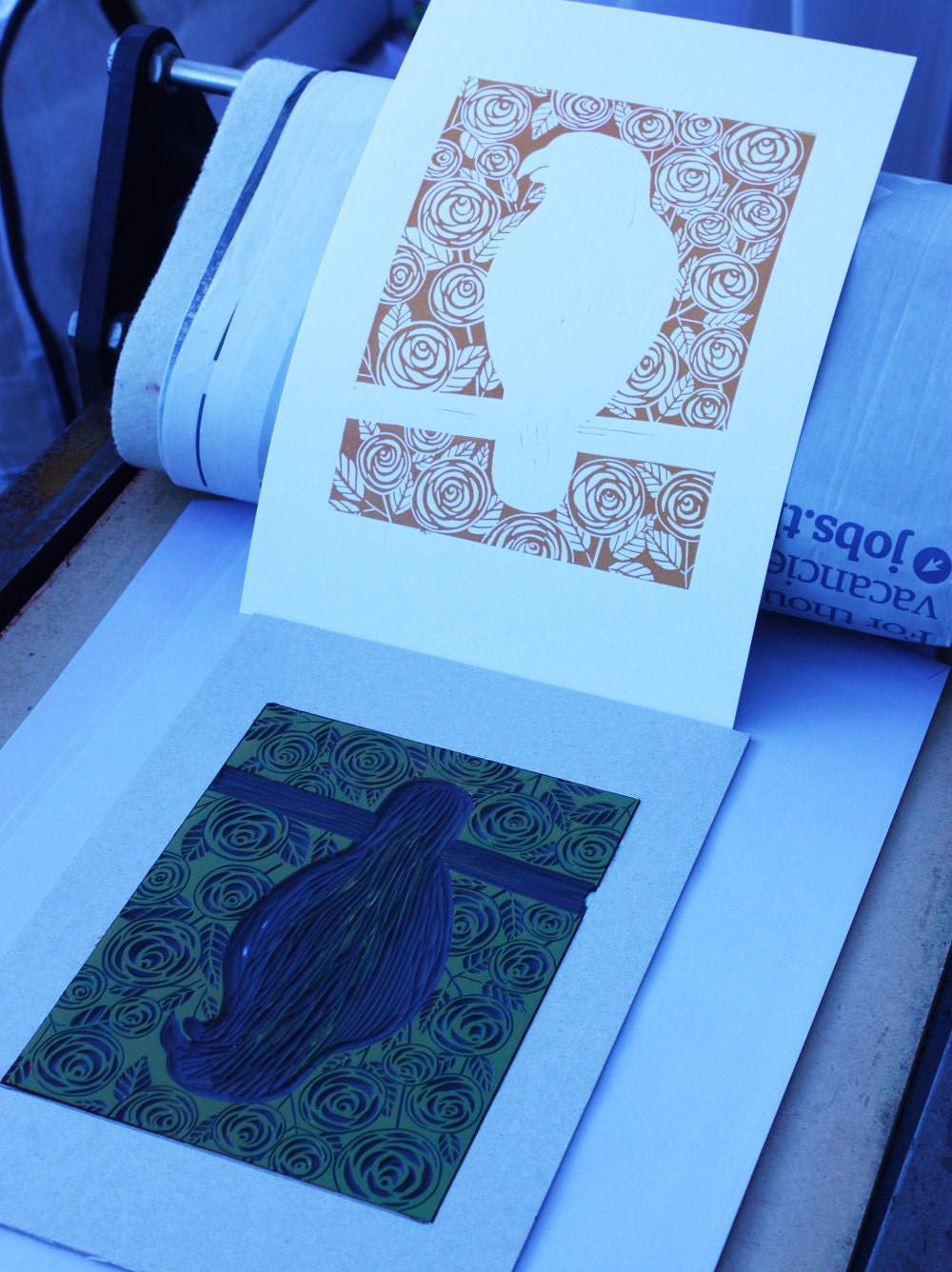 Purple is a colour I thought might work, but in the end, it didn't work very well.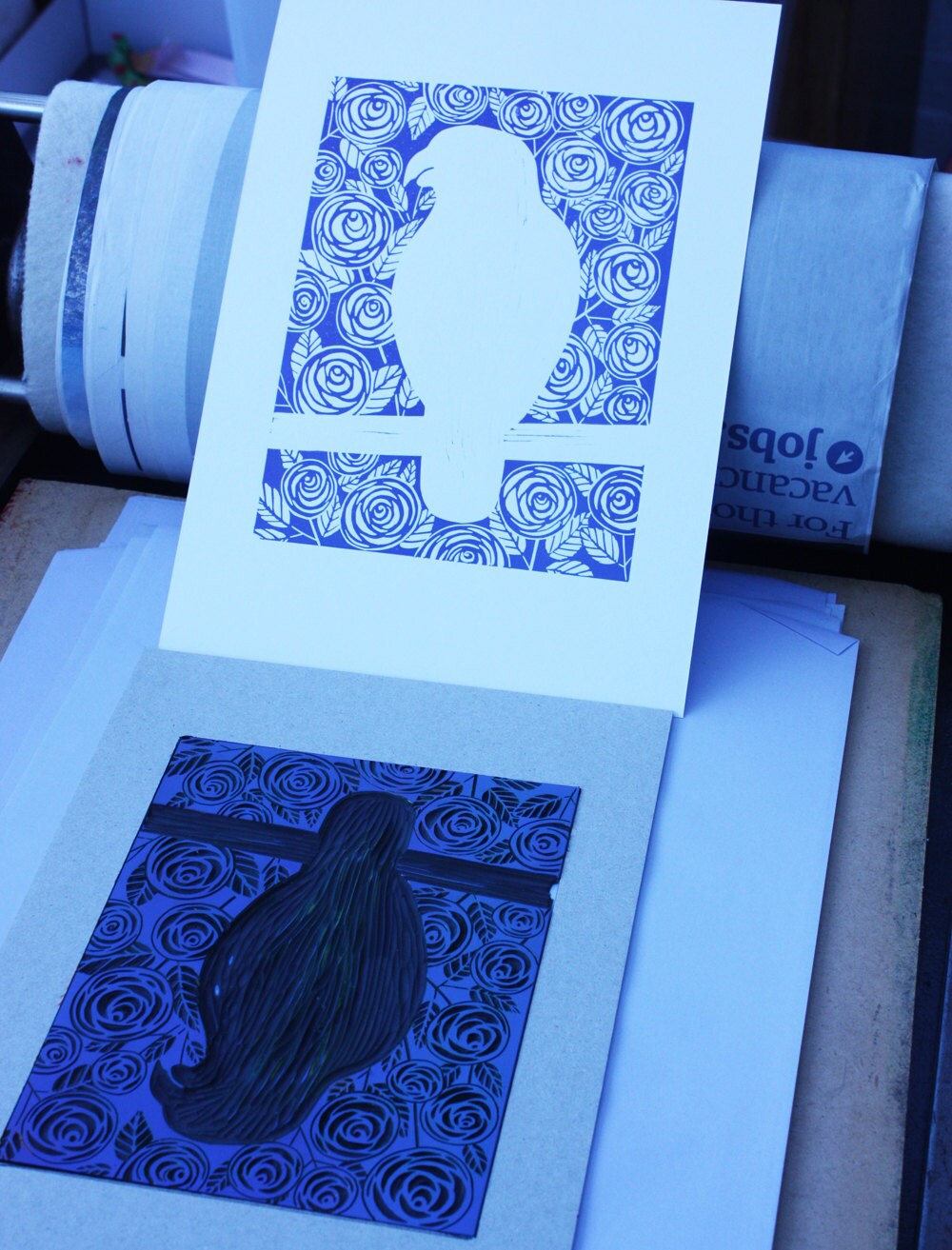 Now for the parrot. I have 3 blocks. The background blocks for light blue and red and the foreground block for the main parrot shape, feathers, eye etc... that will be printed in grey. These blocks are floor vinyl. It is very thin and easy to cut with strong scissors.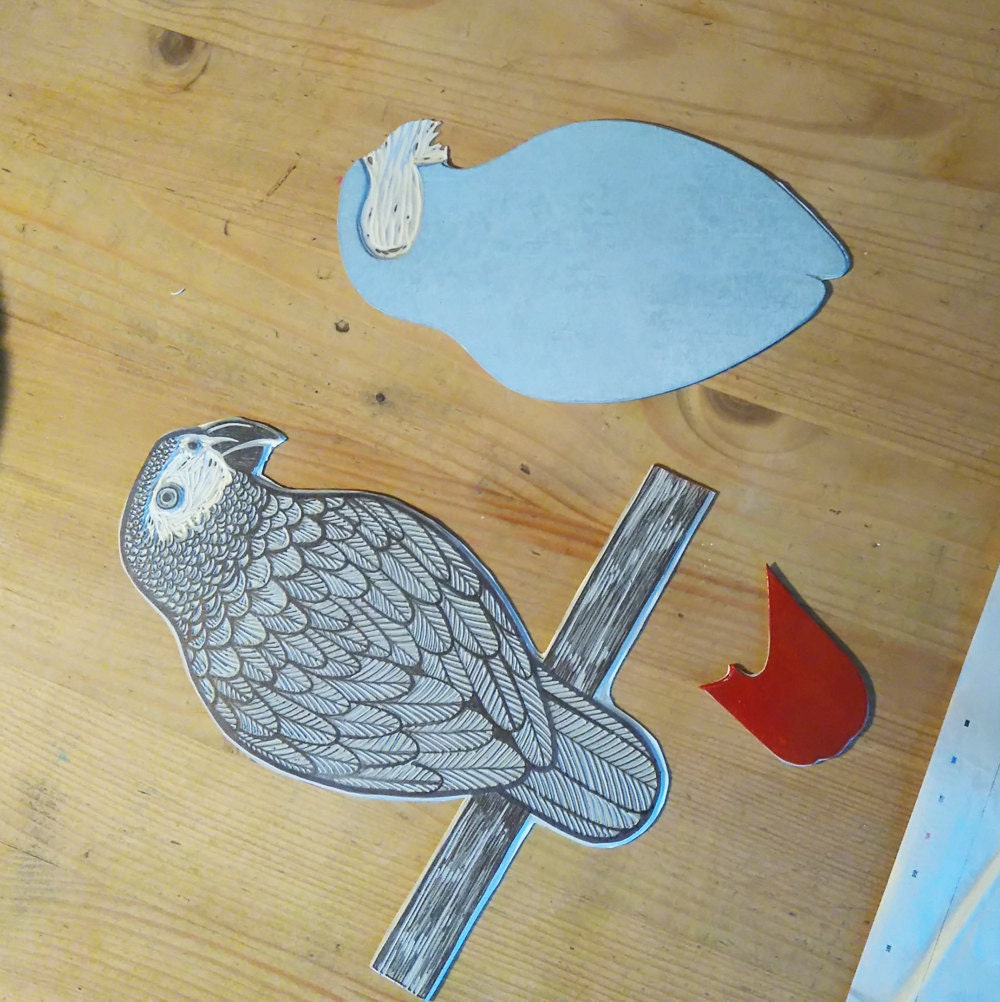 When I print these I simply lay them onto my printed background. A little bit like a jigsaw puzzle.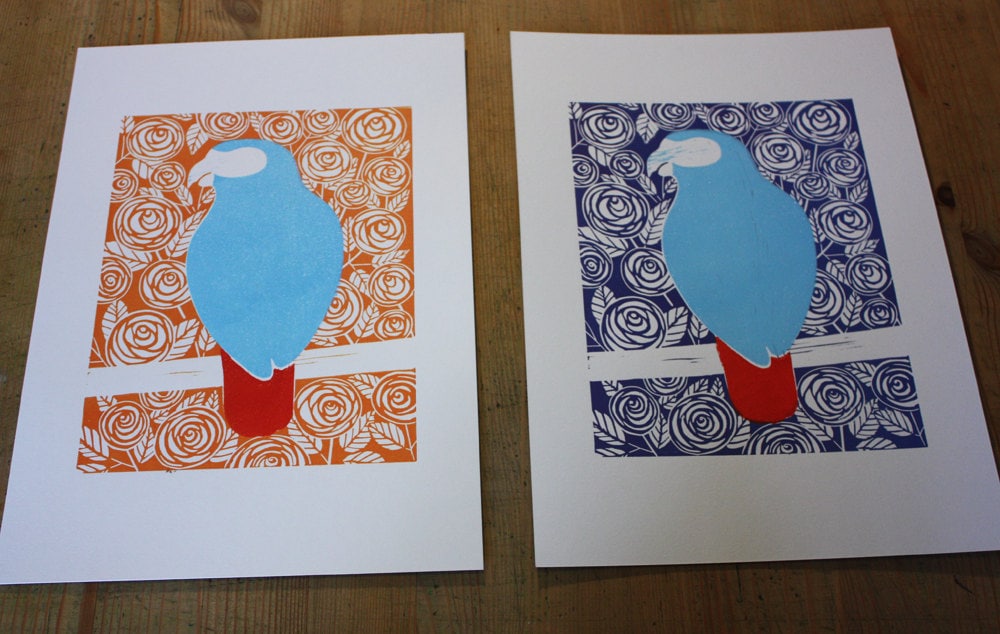 Now for the final layer.