The 12th Century Delapre Abbey in Northampton is a beautiful place. I always imagine foxes, badgers, owls, hedgehogs... having rendez-vous there at night, so I thought I would add few woodland creatures into this linocut.
Starting with some scribbles :)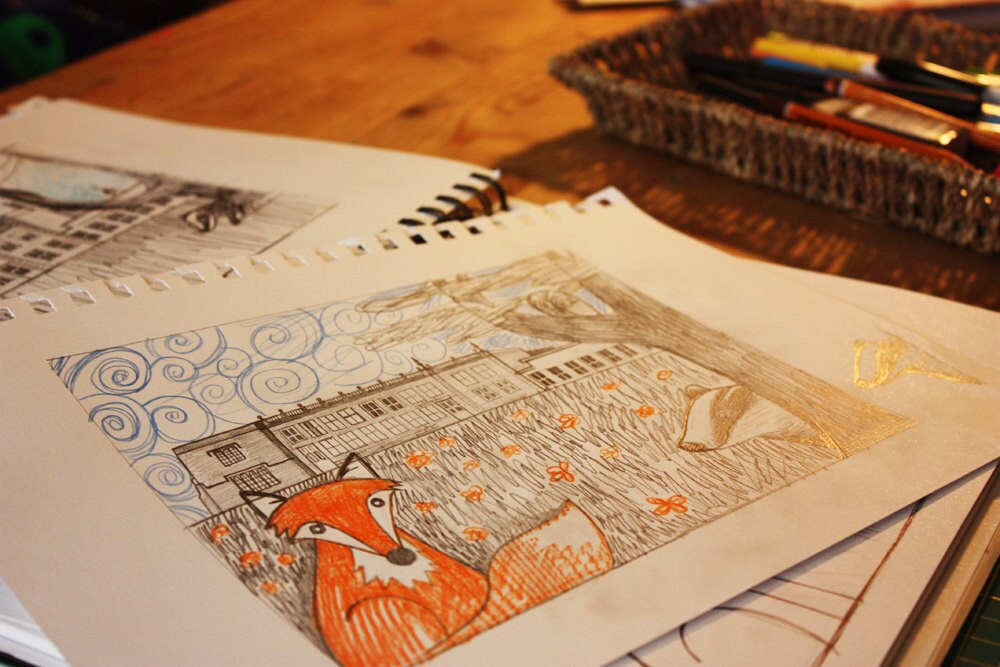 It looks like 2 same size blocks of Japanase Relief Vinyl could work. This is how I transfered the image onto block 1. Tracing paper and soft lead pencil. This block will be printed black. I have remembered to cut out the parts of fox that will be orange (block 2) and the blue sky (also block 2).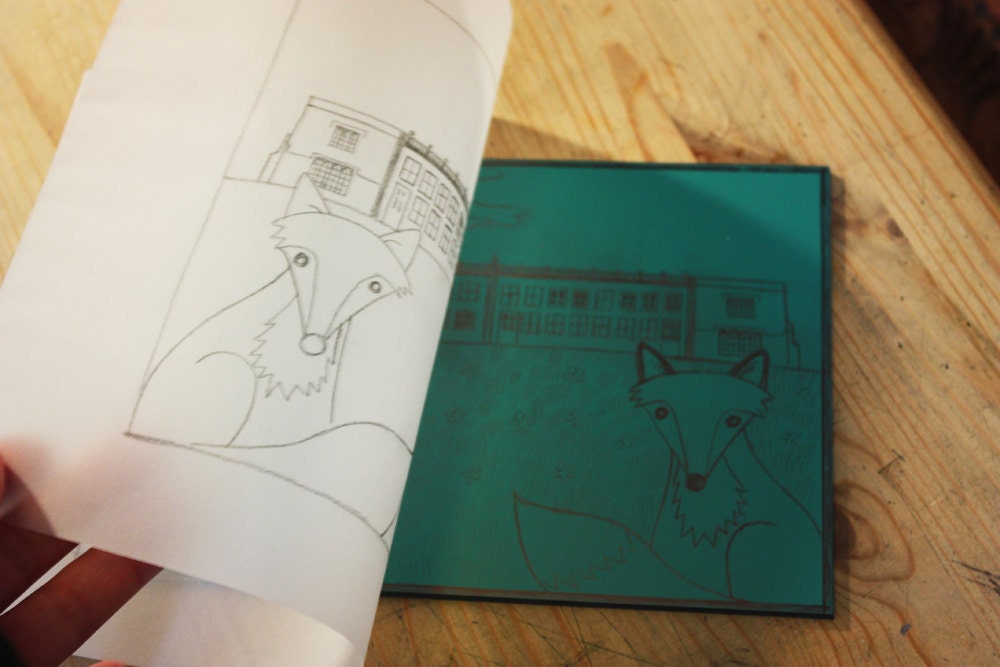 Block 1 is ready to be test printed!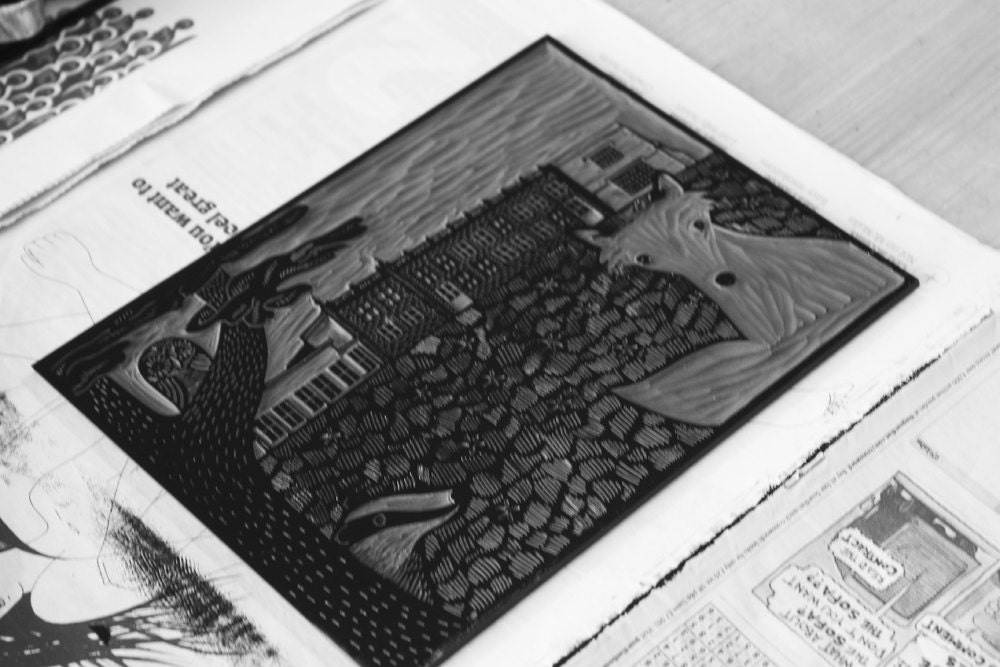 From this test print I can see some areas that need a bit of cleaning up.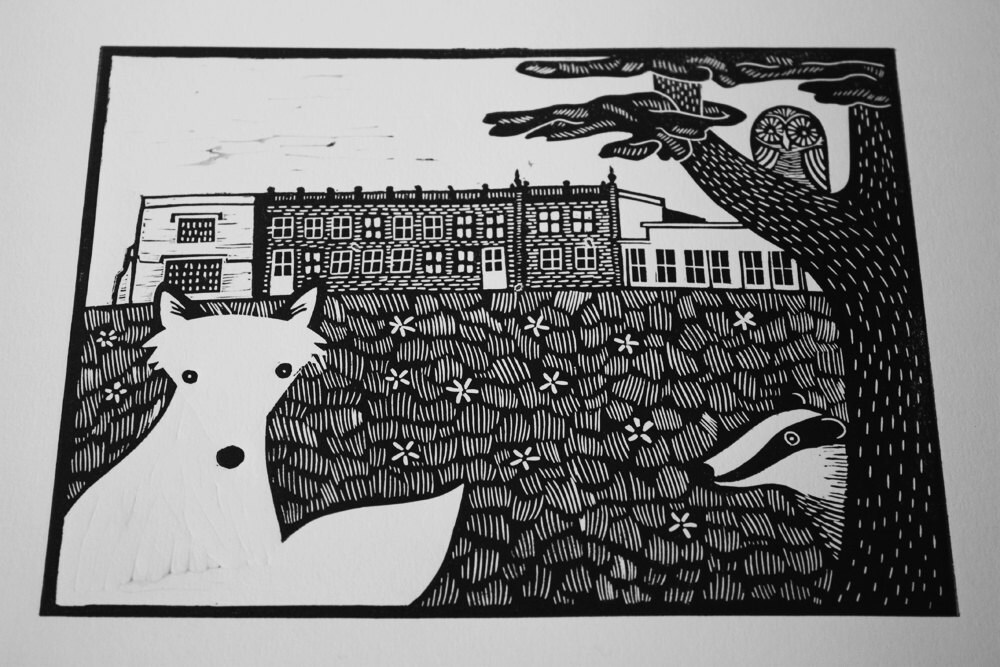 Now to transfer the fox and the sky swirls onto my second block using the same technique as before. Checking against my first block test print. My second block!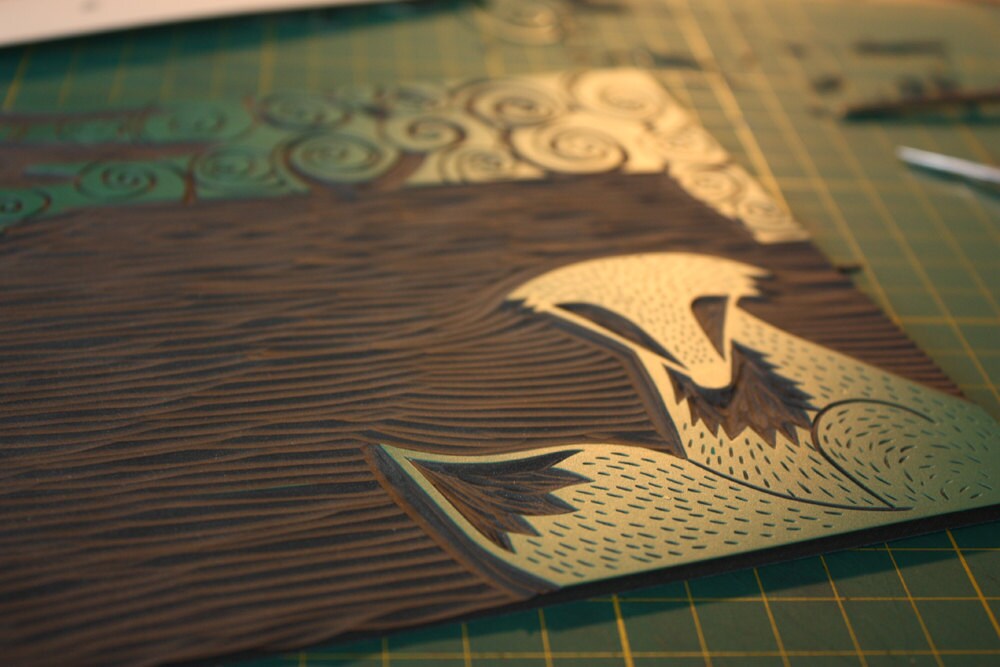 I will try to ink the sky and orange at the same time. Wet wipes at the ready!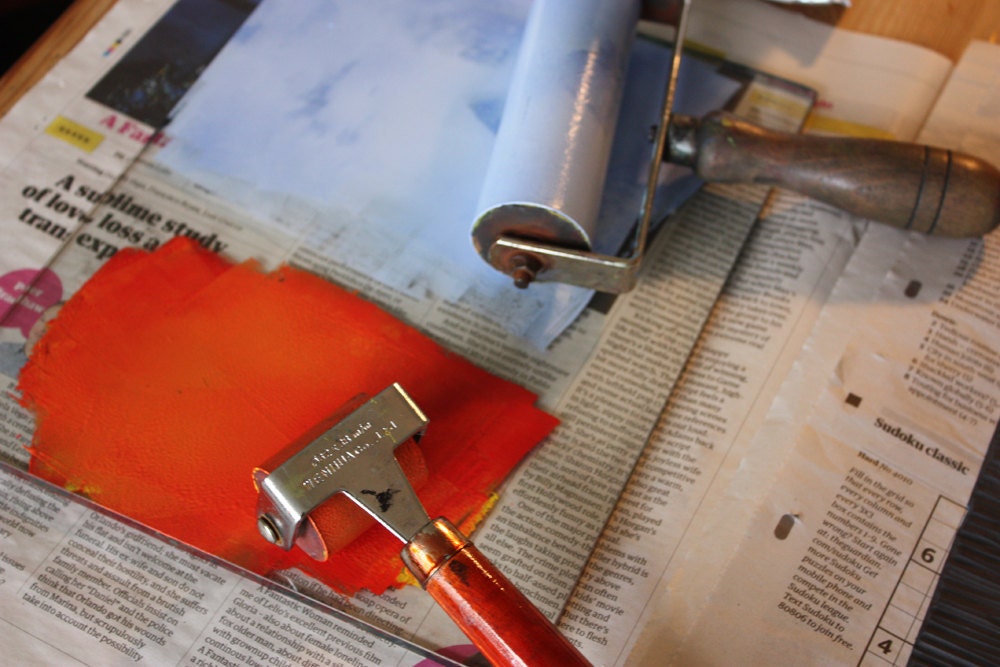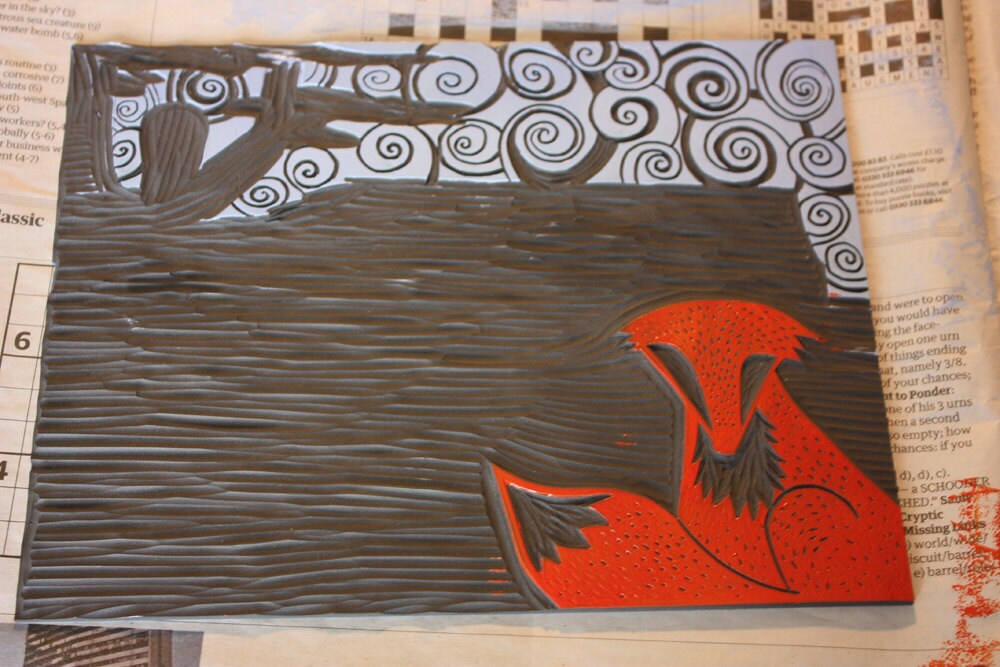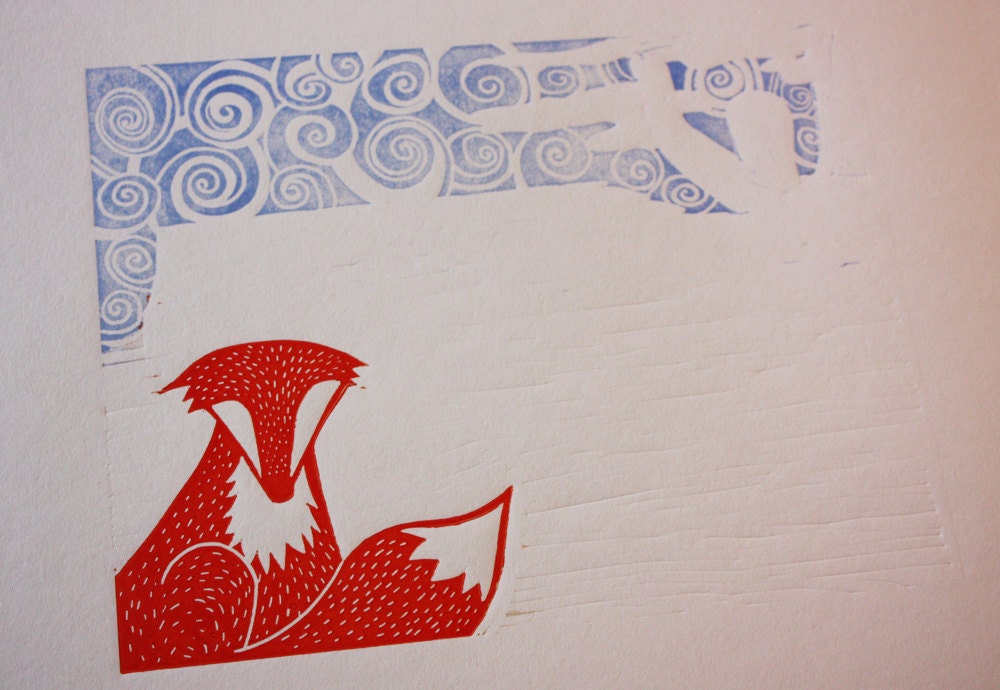 Finally, slightly improved block 1 can be printed on top of block 2!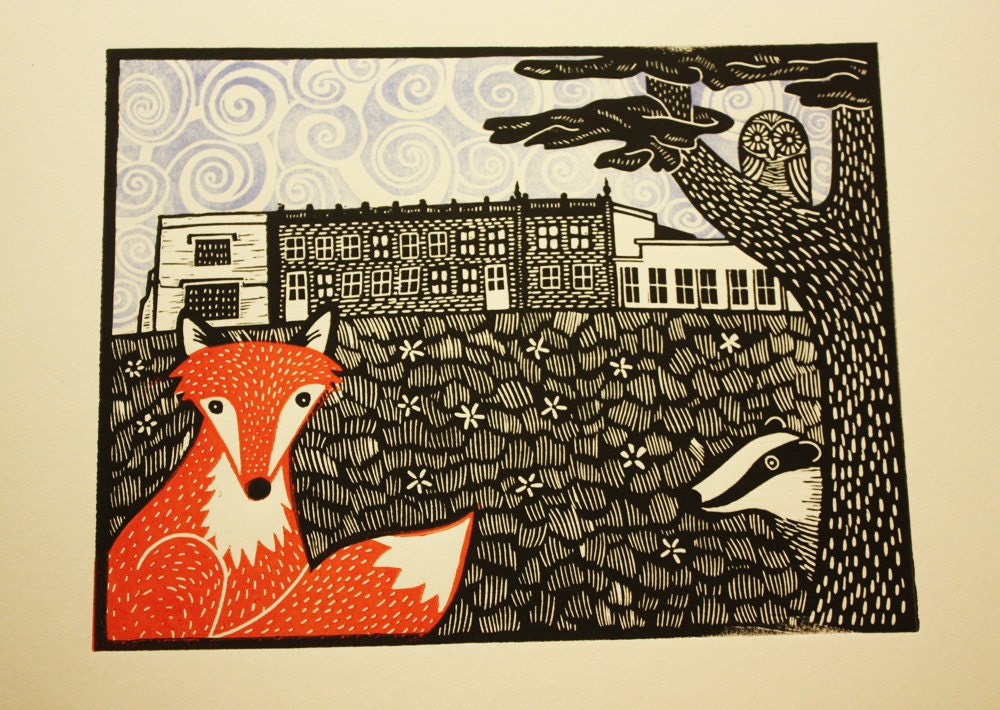 Next time, I will print with Calico Safewash inks and take my time mixing some beautiful blues and oranges!